There has never been a time in history where staying home and cancelling plans  have been synonymous with being a hero. That's right, your 35th session of 'Friends' reruns are saving lives.
Always willing to do our part, the Sand & Sky team have been doing their fair share of world-saving in the form of  yoga and card games, always with a handy glass of wine nearby. Check out some of our tips to making the most of this free time without resorting to baking that 73rd loaf of banana bread. 
Get movin' & shakin'
Try YouTube Zumba Videos
Follow along with the hip shaking, shimmying Zumba instructors to get your blood pumping & Tik Tok warm up in! Getting your body moving is a great antidote to cabin fever, especially when you've been sitting down all day.  Bonus tip: entice a family member to join in. It might be embarrassing but definitely lots of fun and laughs.
Stephanie
PR & Influencer Assistant & office 'Tik Tok' extraordinaire

 

 
Didn't sign up for cardio? No worries
 Try Yoga & Pilates
I know, hate to be that guy, but doing a quick, app-based yoga or pilates workout each day is making all the difference to my mental state right now. It's been the perfect, low-impact exercise to bring myself to do when the energy levels to properly work out are totally out of reach. I alternate between Keep It Cleaner and Centr6, and try for first thing in the morning to help clear my head for the day.
Hannah
Ecommerce Marketing Manager & definitely "that" guy
Workout, but make it fashion
 Try a wardrobe revamp
Nothing like binge watching Sex and The City and The Nanny to get you in the mood for a style revamp. A few days spent cleaning out the closet, a ton of Instagram and Pinterest screen time, hours of online hunting, and voila! Hello new winter look, we're ready for the public to e-meet you.
Rachel
Influencer and PR Manager &  #1 in WFH couture
Stuck in a creative rut? We've got you
 Try painting
Now that I have free time on my hands I've been able to tap into my creative side and get back into  painting. I wouldn't consider myself Picasso, but it's so freeing to let my mind relax and just have fun with it - a glass of red alongside me and I'm good to go! I've also been loving Frankie Magazine for my  fix of fashion, photography, design, music, and so much more from the comfort of your own home. Their creative features are contemporary and evolving, definitely sink your teeth into this!
Ruby
Office Manager & will paint for wine 
Get inspired by the greats
 Try a podcast
I've started listening to a lot more podcasts instead of bingeing on television. With podcasts on nearly every topic under the sun, there's something for everyone. My go-tos are Straight Up with Stassi and Glow Journal by the inimitable Gemma Watts.
Lori
Ecommerce Marketing Specialist & loves a poddy 
But first, set the mood
Try making a playlist
Never underestimate the power of a good playlist! I like to spend my free time curating soundtracks to everything that I do; from calming music during my morning ritual of making coffee, to 90's party anthems while waiting for my Australian Pink Clay Porefining Mask to dry.
Elaine


Marketing Assistant & literally has a playlist for skincare
Spend time with number one- yourself
 Try virtual card games
My weekends have been filled with long Zoom catch ups with friends full of  long dnm's, wine, and card games. We've particularly been enjoying ReFlex the game, a critical thinking card game by @flex.mami. If there's one thing you can do while in iso, it's coming out totally in tune with oneself. It's the year of realising things, after all.
Charnnie
Social Media Specialist & our resident guru
Missing the girls?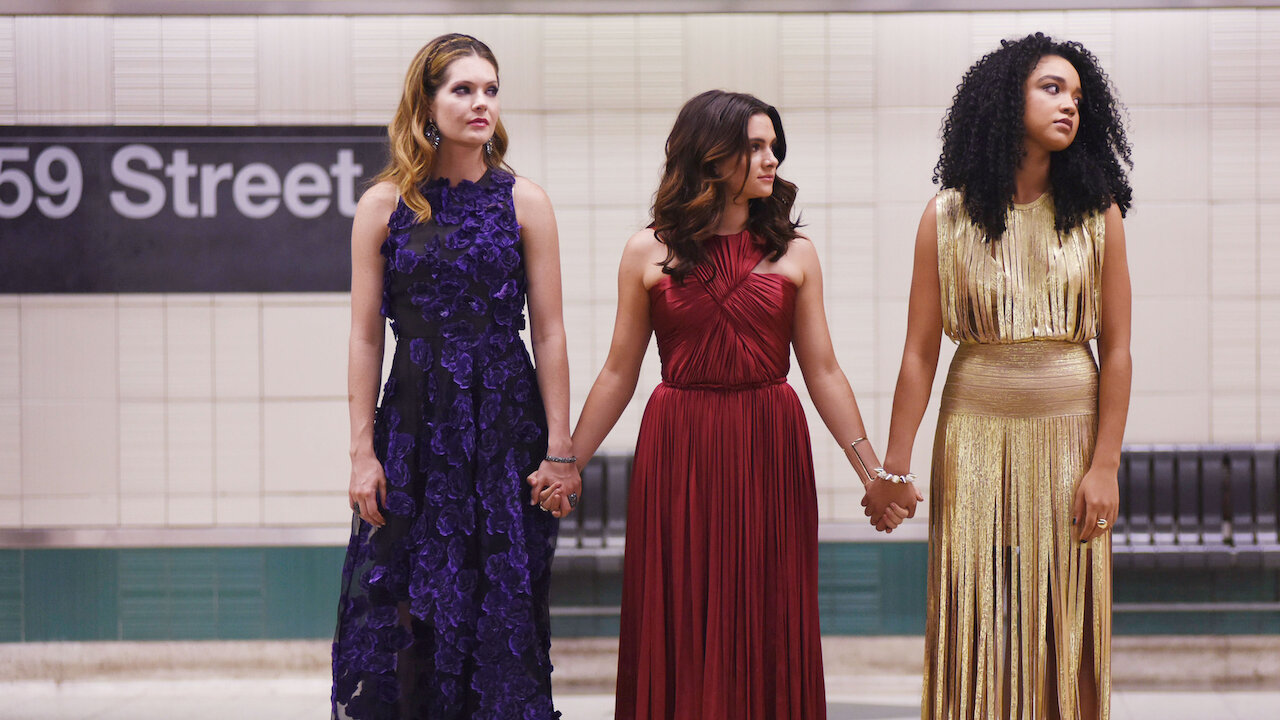 Try watching 'The Bold Type'
A Stan Original series that has taken over my free time! It follows three BFFs who work in New York City for fashion magazine Scarlett through their adventures (and misadventures). I  literally feel like the fourth member of their squad when I watch it. There are four seasons out already, so consider that your weekend sorted.
Brooke
Social Media Assistant & our girl next door
Needing more ideas? Hop on to @sandandskyaus for more tips on self care, iso skin remedies, playlists and Netflix recommendations.